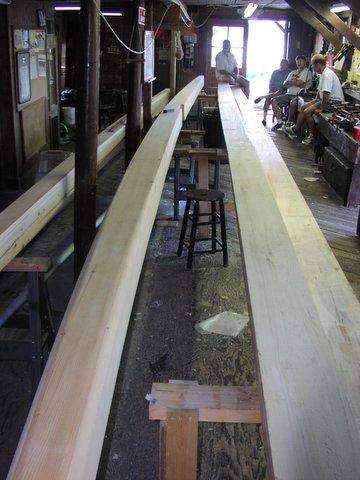 On the New Jersey waterfront, at the North Shrewsbury Ice Boat & Yacht Club in Red Bank, the 50 foot long historic ice yacht

Rocket

is being reconstructed. With little more than the original cockpit and runner plank having survived the previous century, most of the boat is being reproduced from a few old pictures using traditional wooden boatbuilding and rigging techniques appropriate to the period of its original construction.


The two 40 foot wooden backbone halves have been fabricated and the original cockpit is intact and ready to go. Work still to do includes fabricating the spars and rigging, finishing the runner plank, and working out the hundreds of details of fitting it all together so it will survive the enormous power that a new suit of sails will bring to such a large craft.
Your support is welcomed in this endeavor. A contribution in the amount of $100 will go a long way towards helping us complete this project. Send your tax deductible contribution to:

Rocket Ice Yacht Foundation
65 Washington Street
Red Bank NJ 07701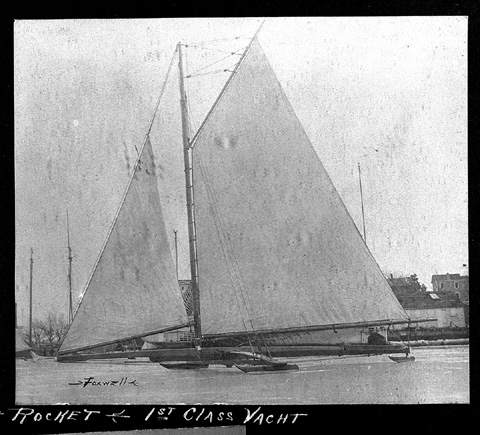 click to enlarge Thanks to JeffSmithImages.com for digital image of the old photo.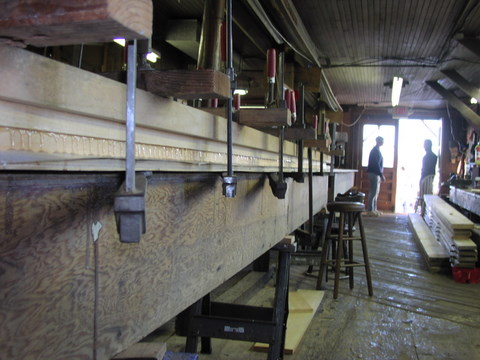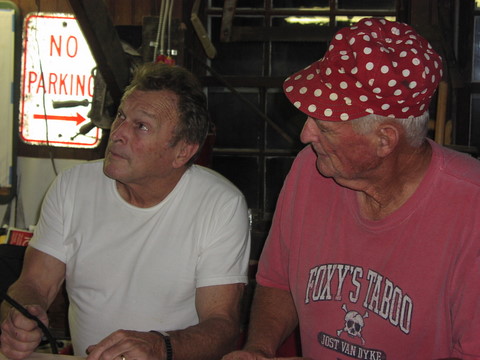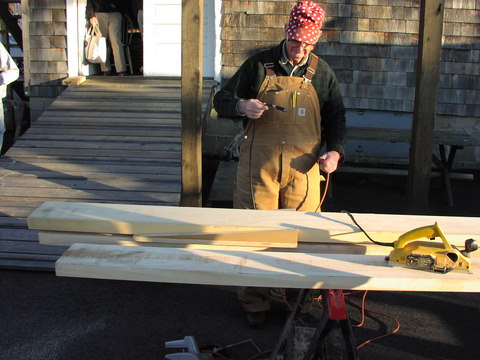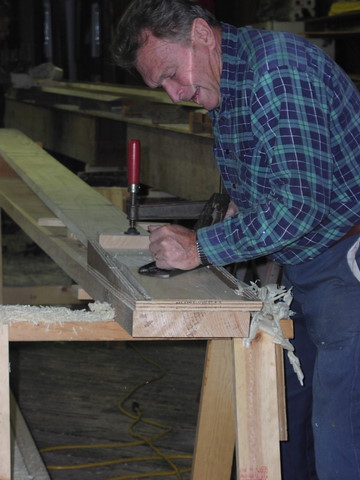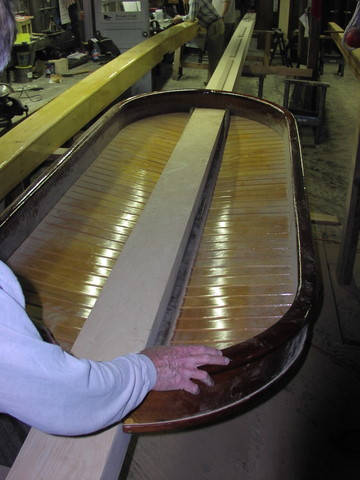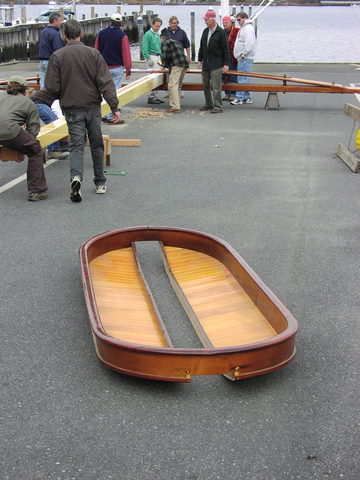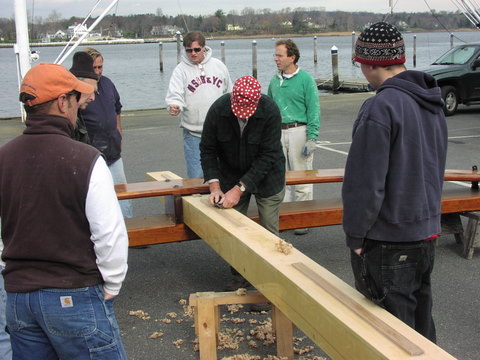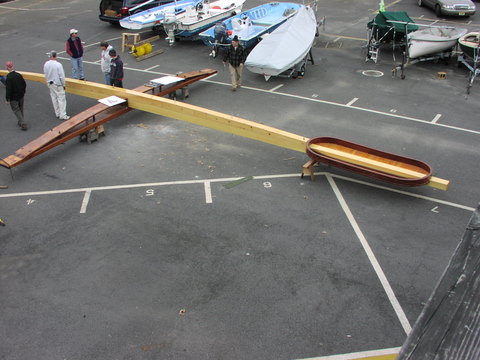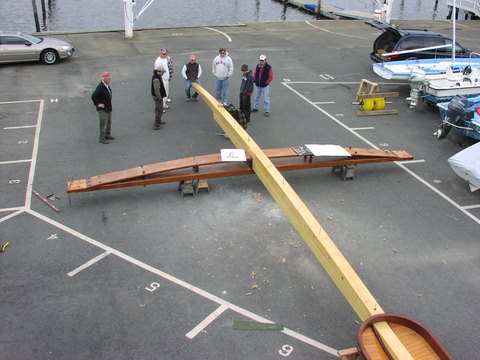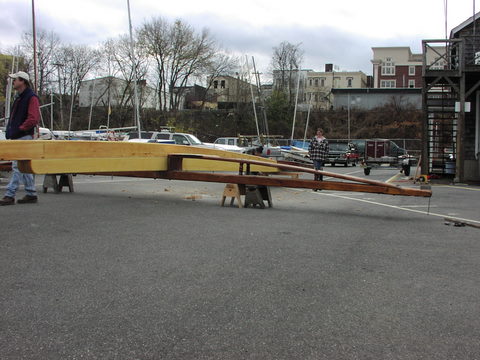 Fall 2007 -- Sanding the New Spars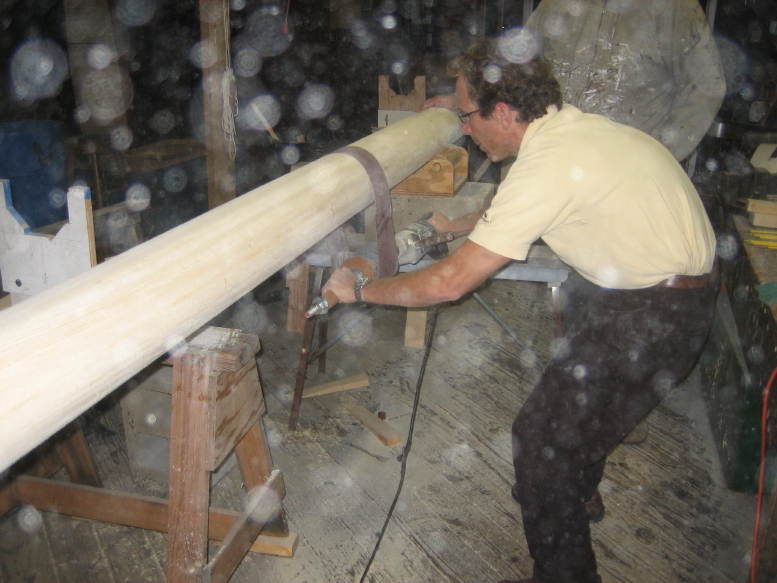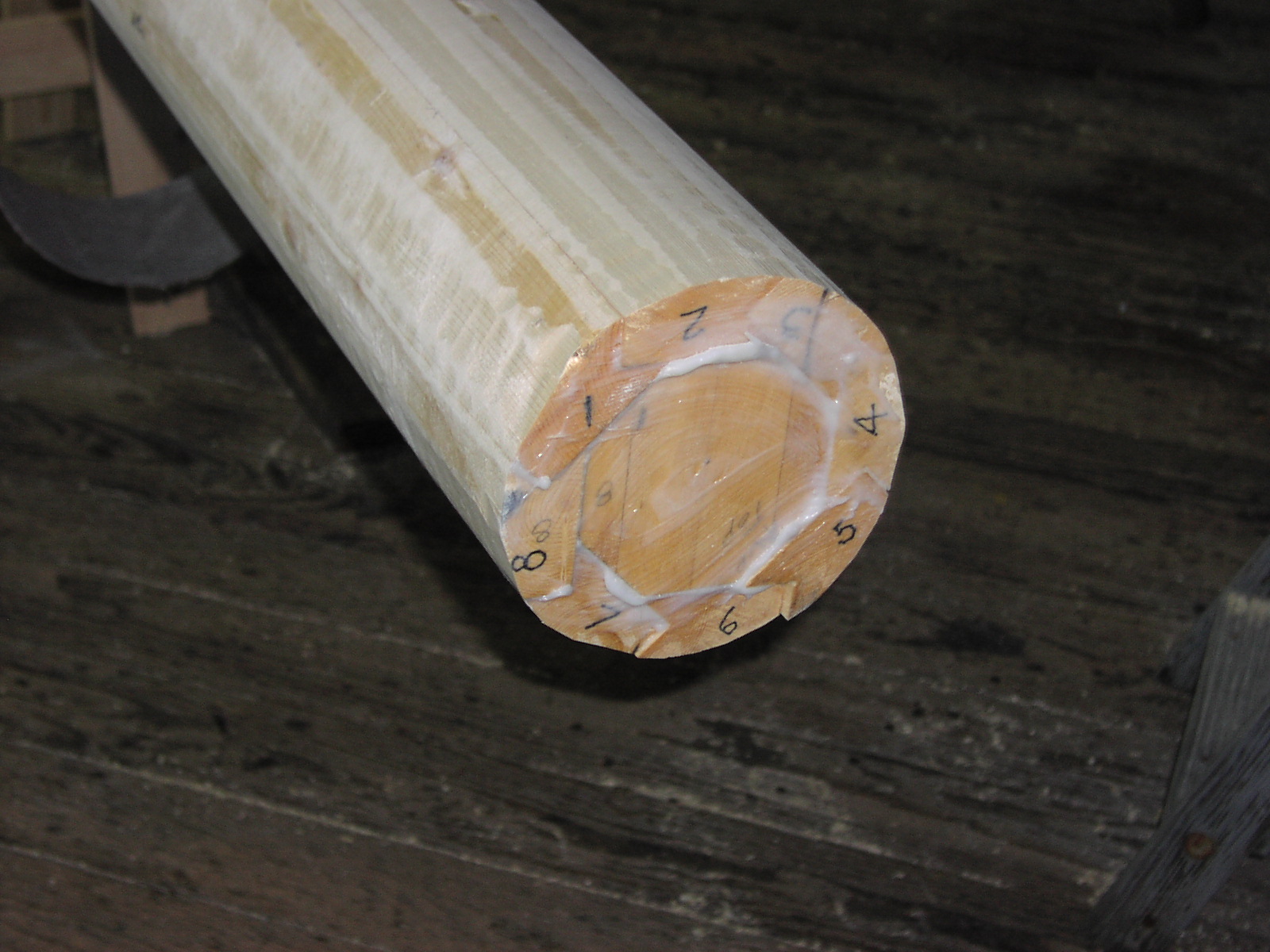 September 19, 2009
The frame of the boat was assembled over the last two weeks and the new Henry Bossett / North Sails were bent on today.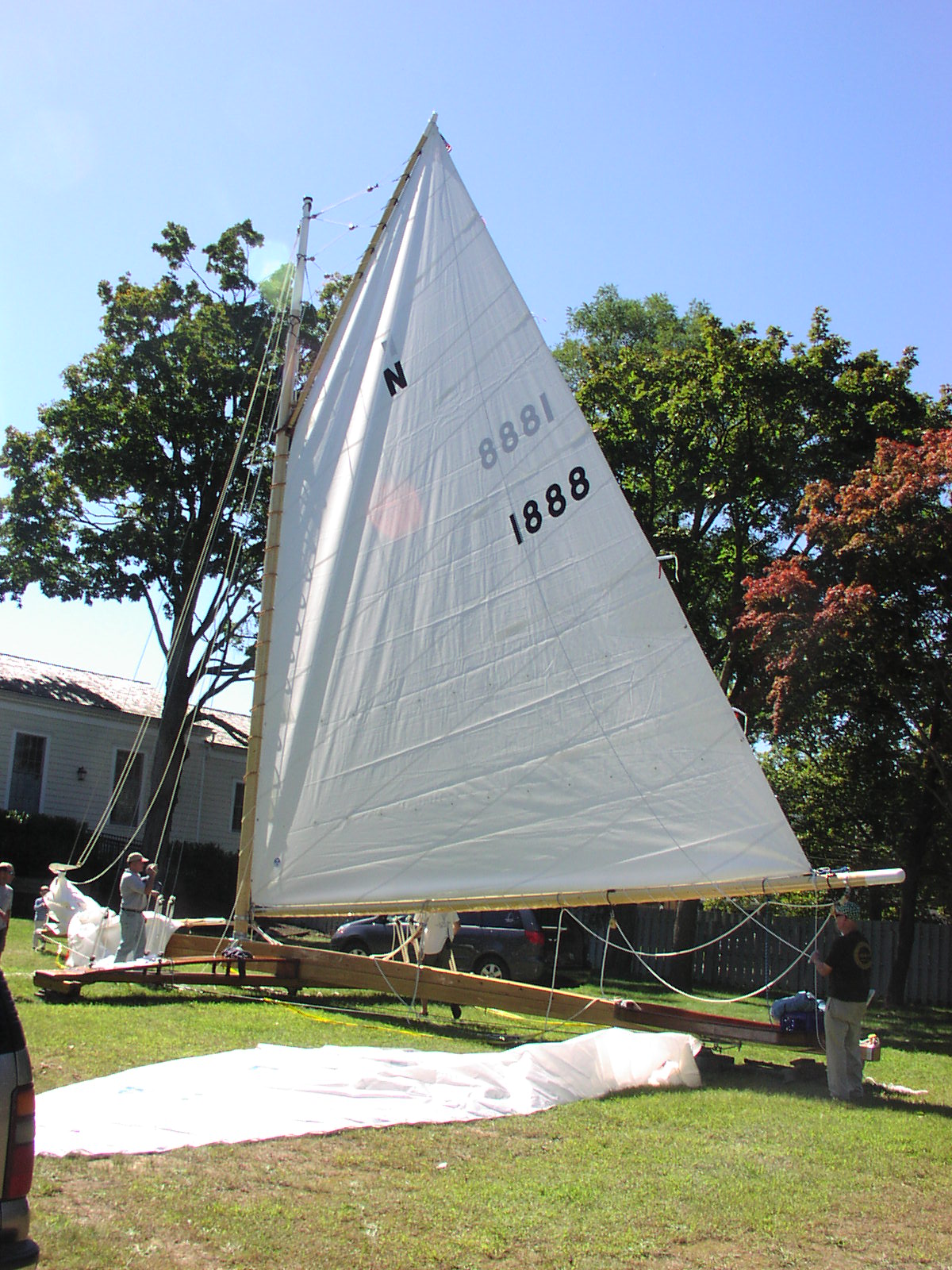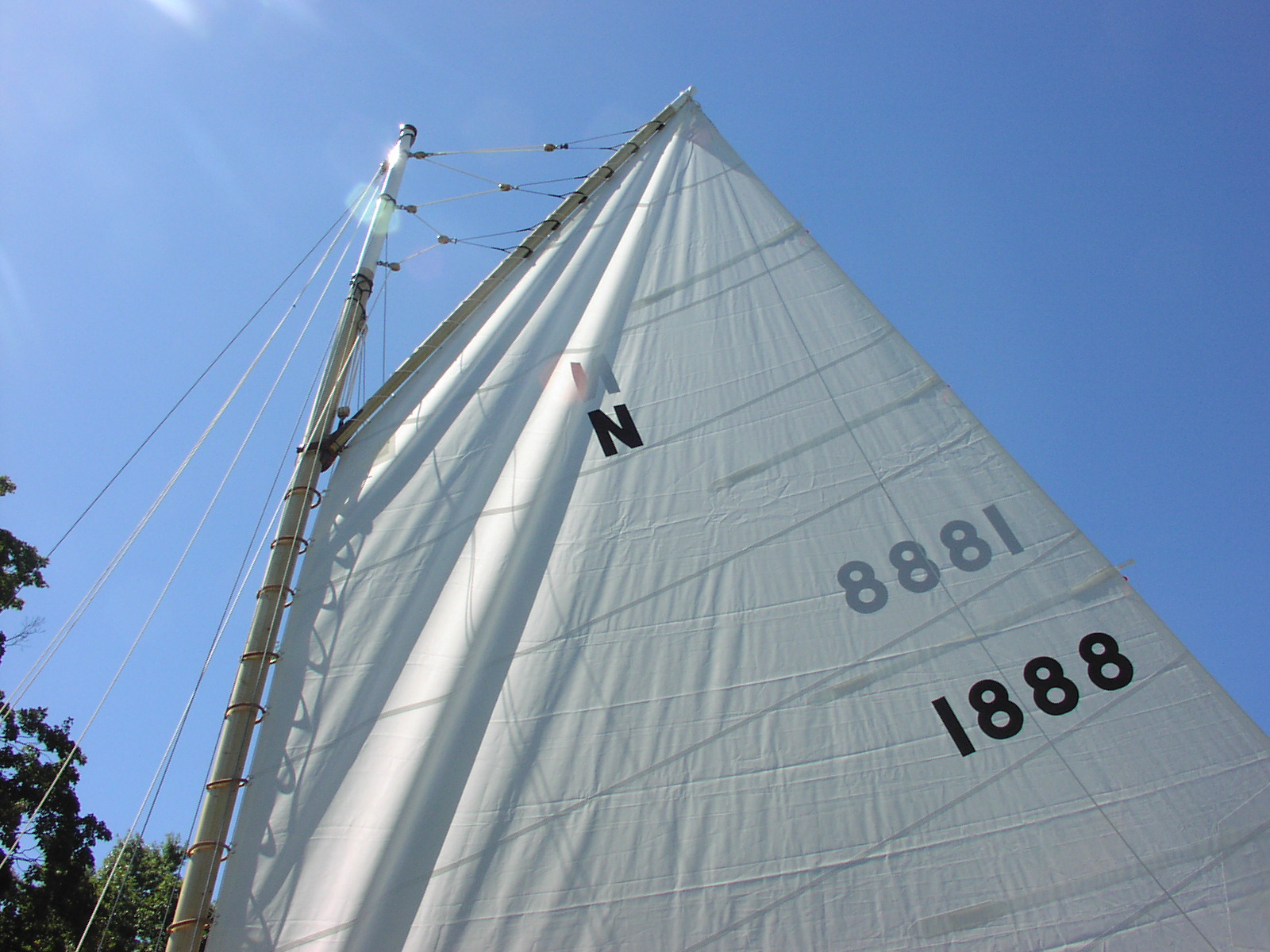 March 20, 2010
Moving Day -- off to Summer Storage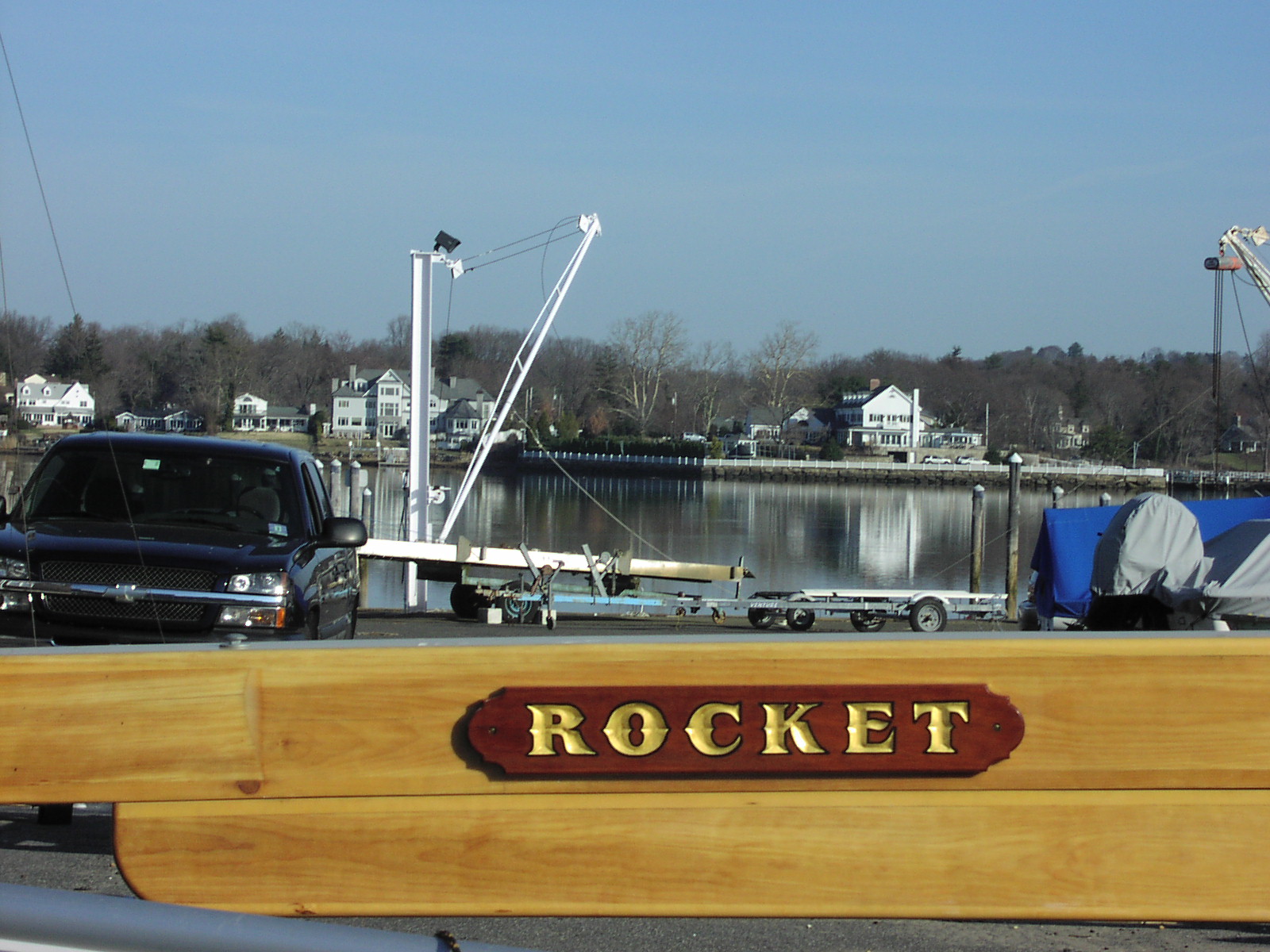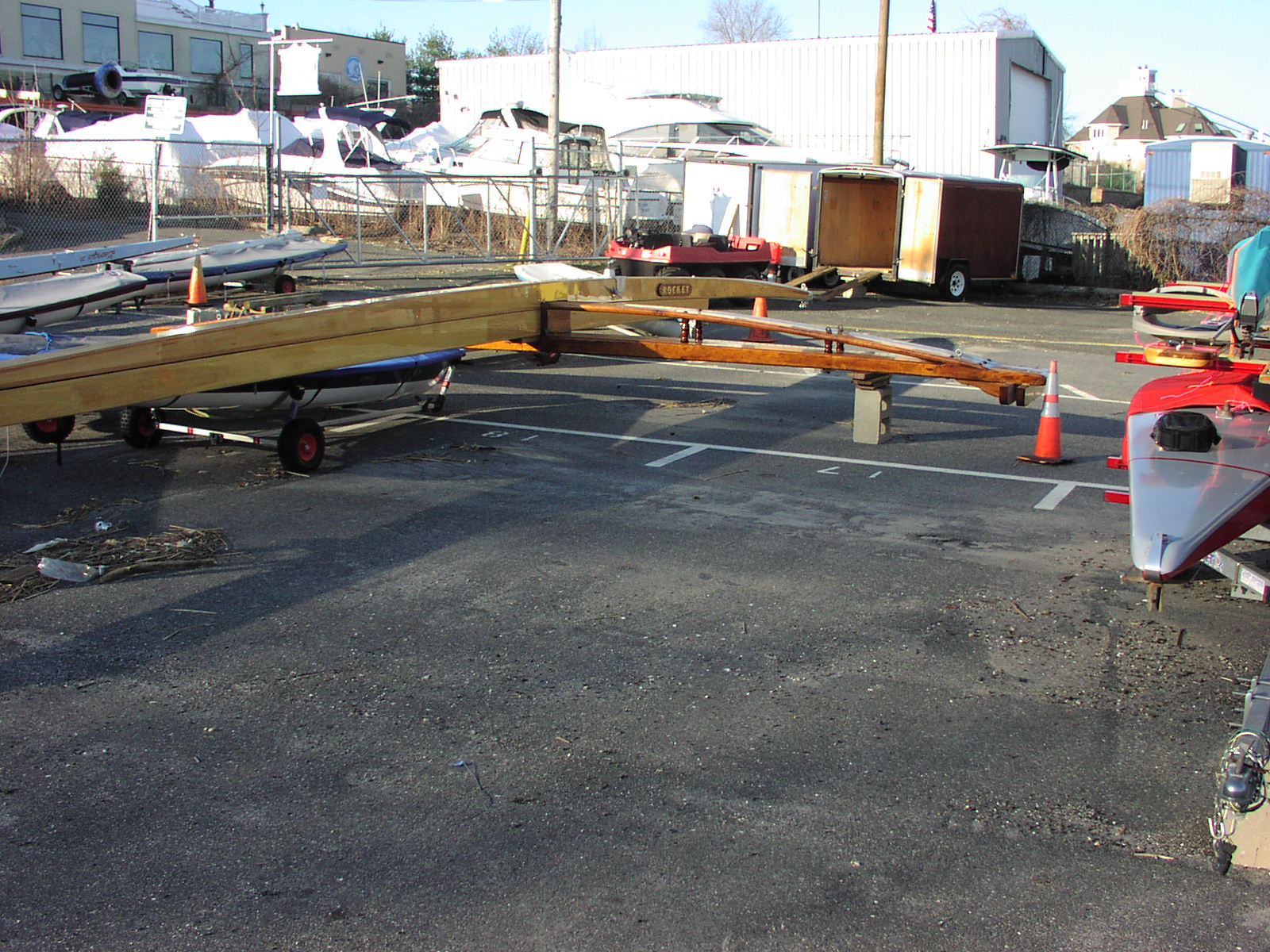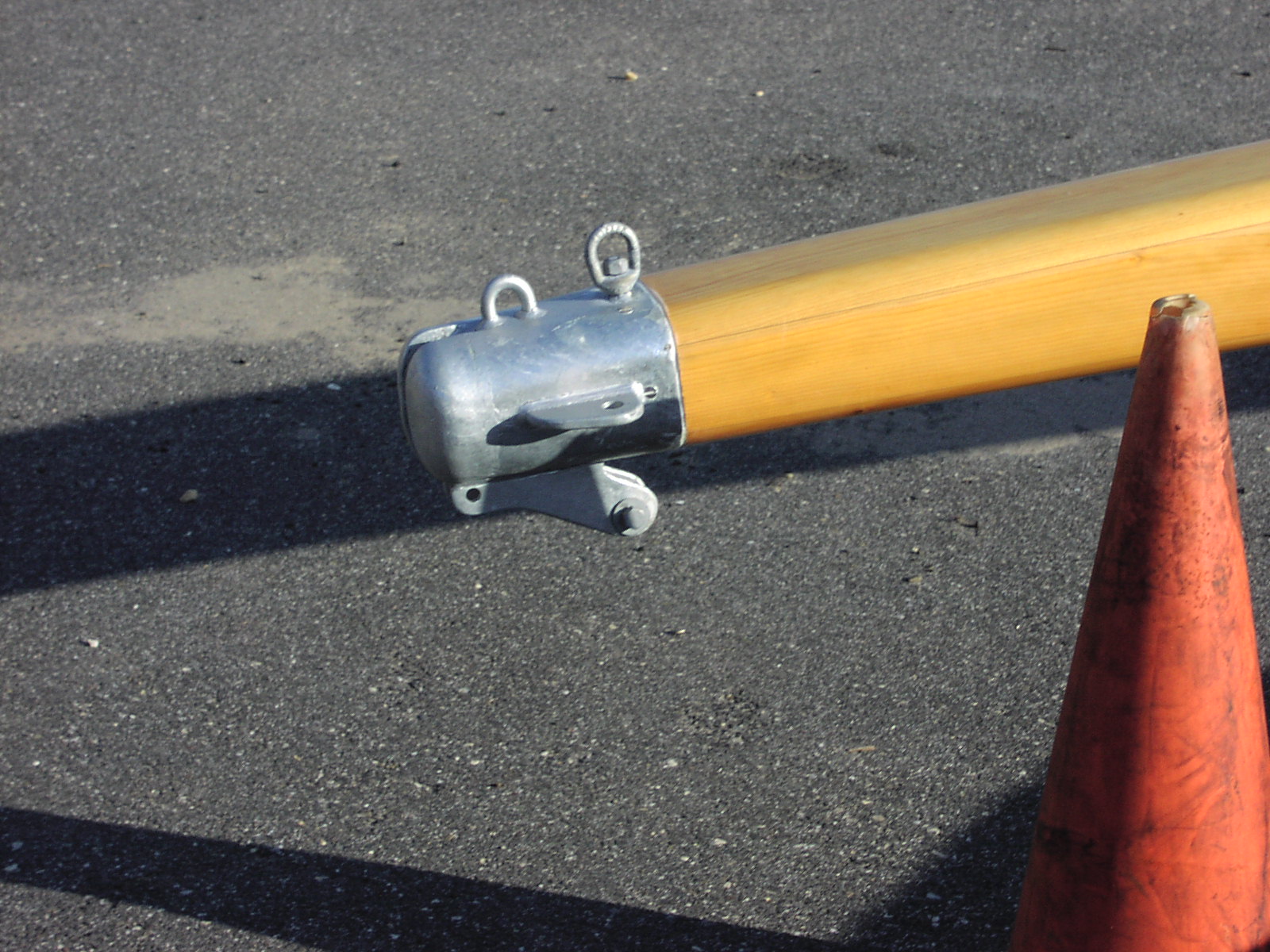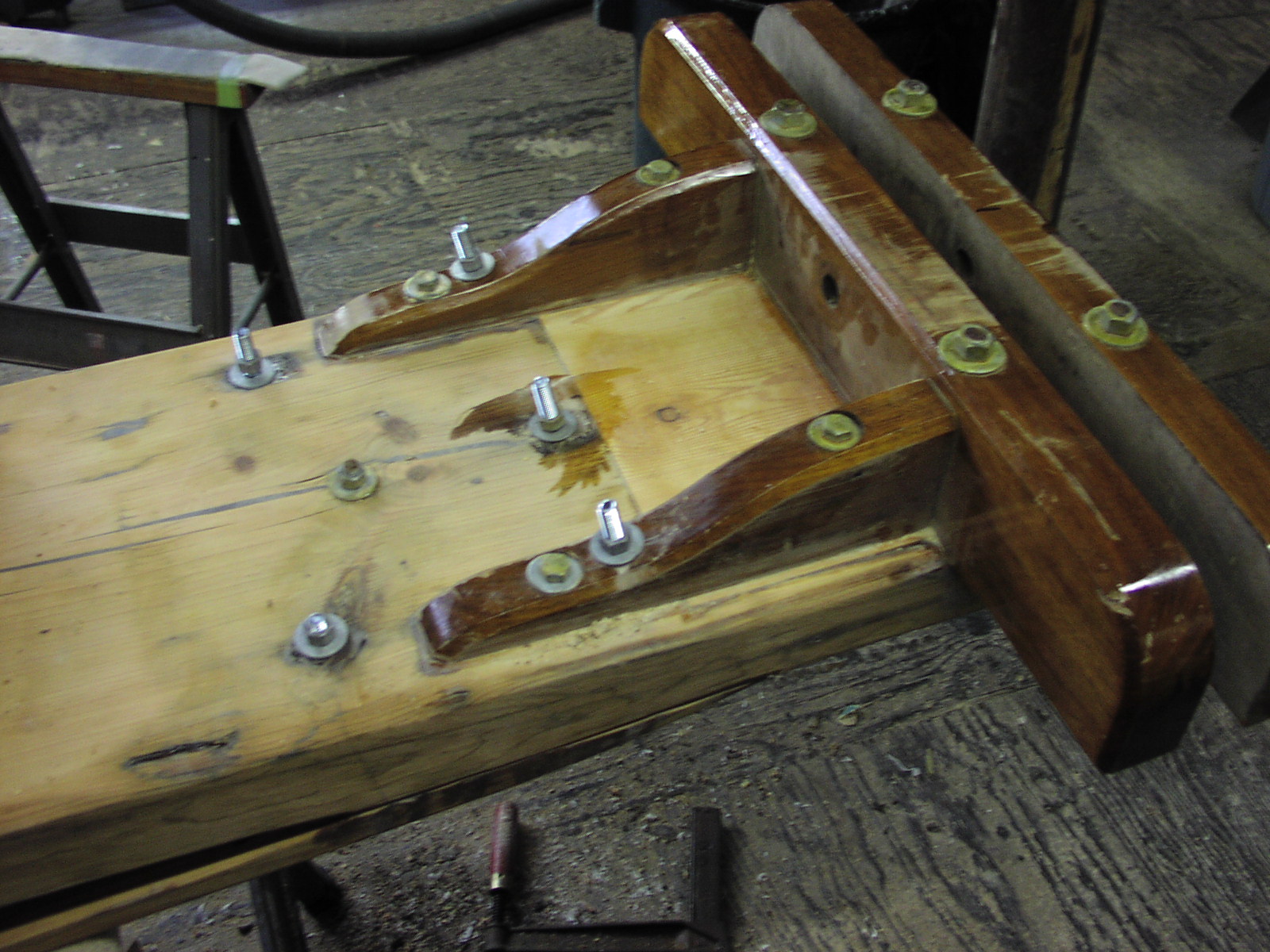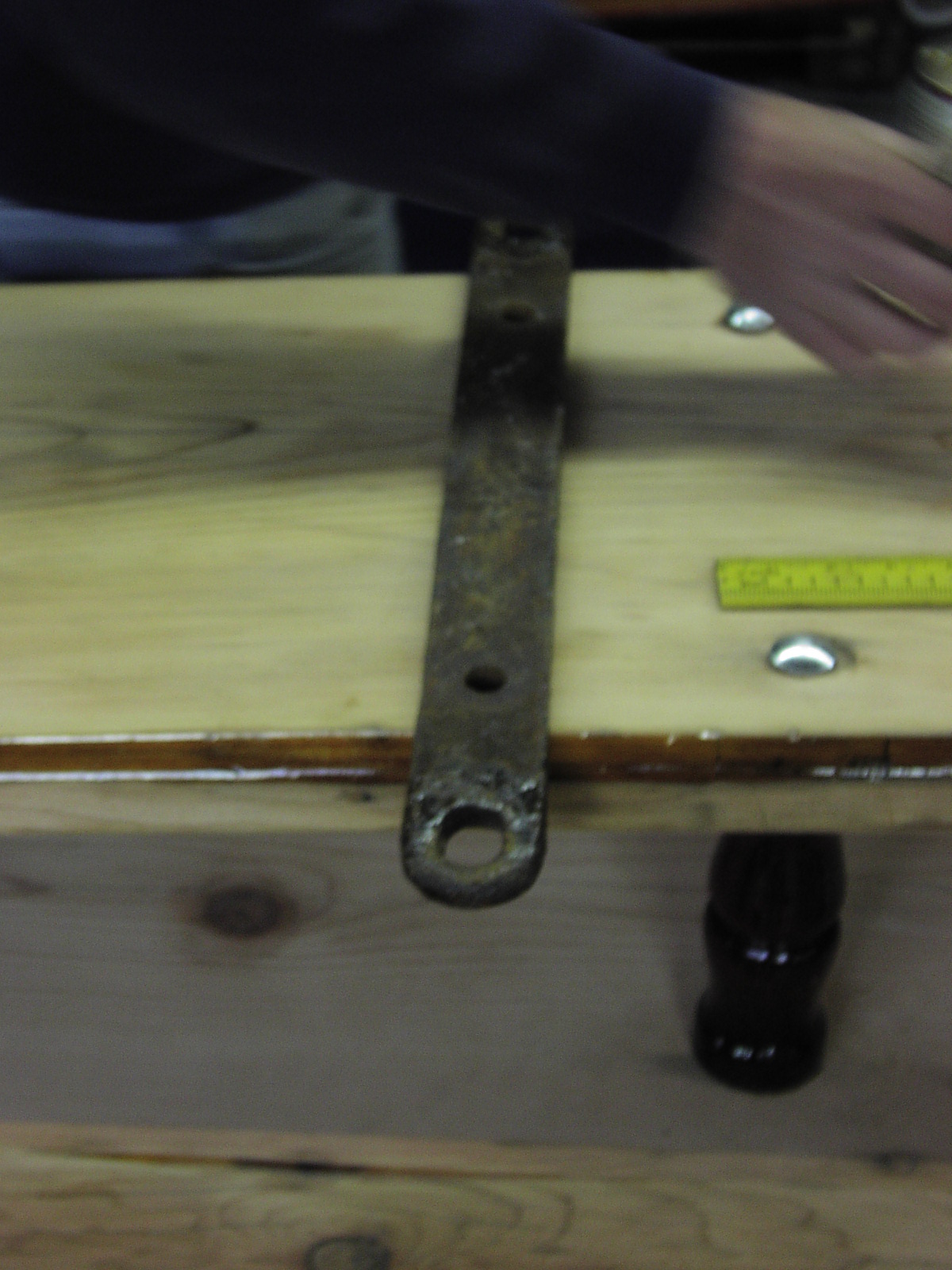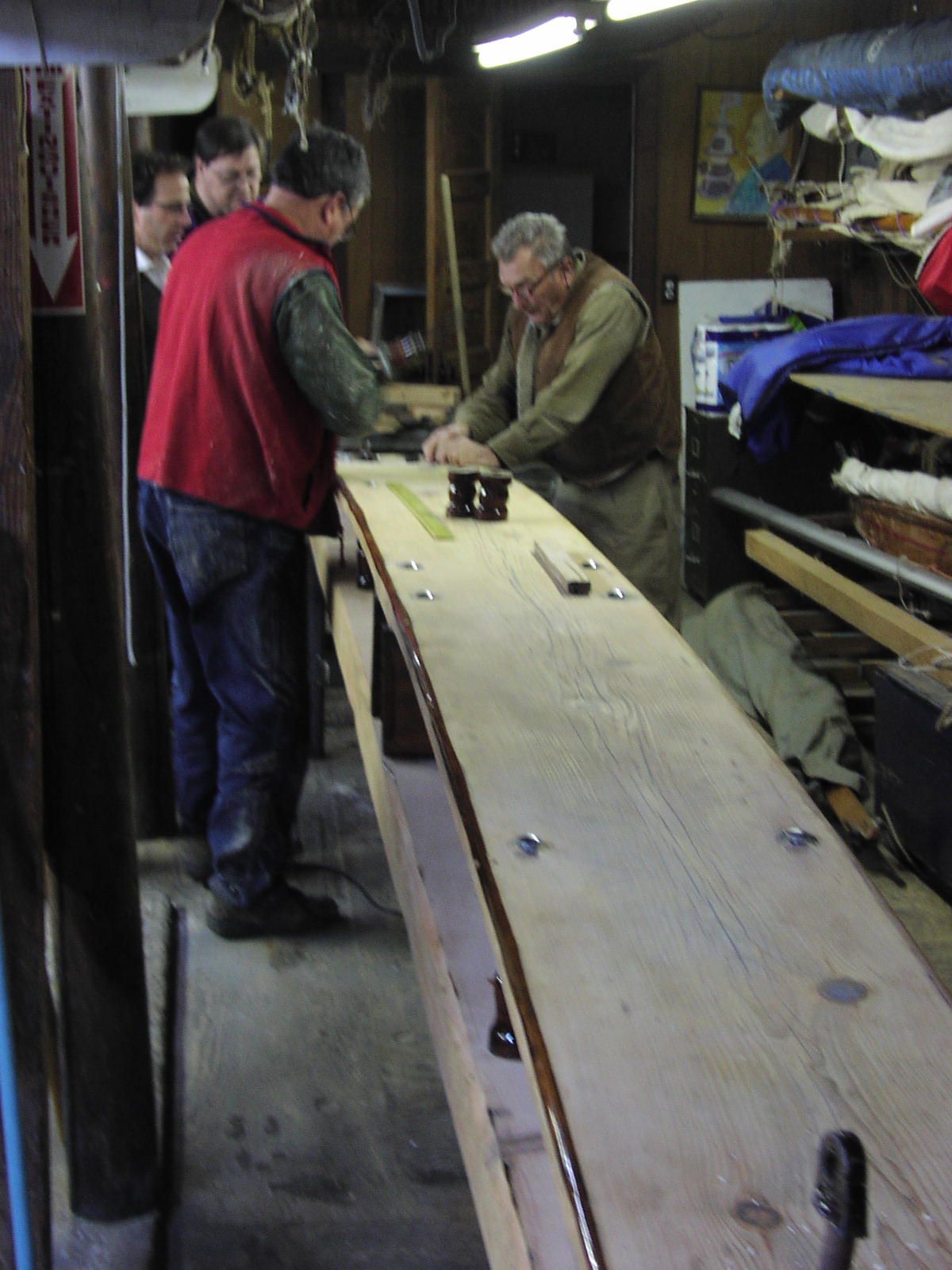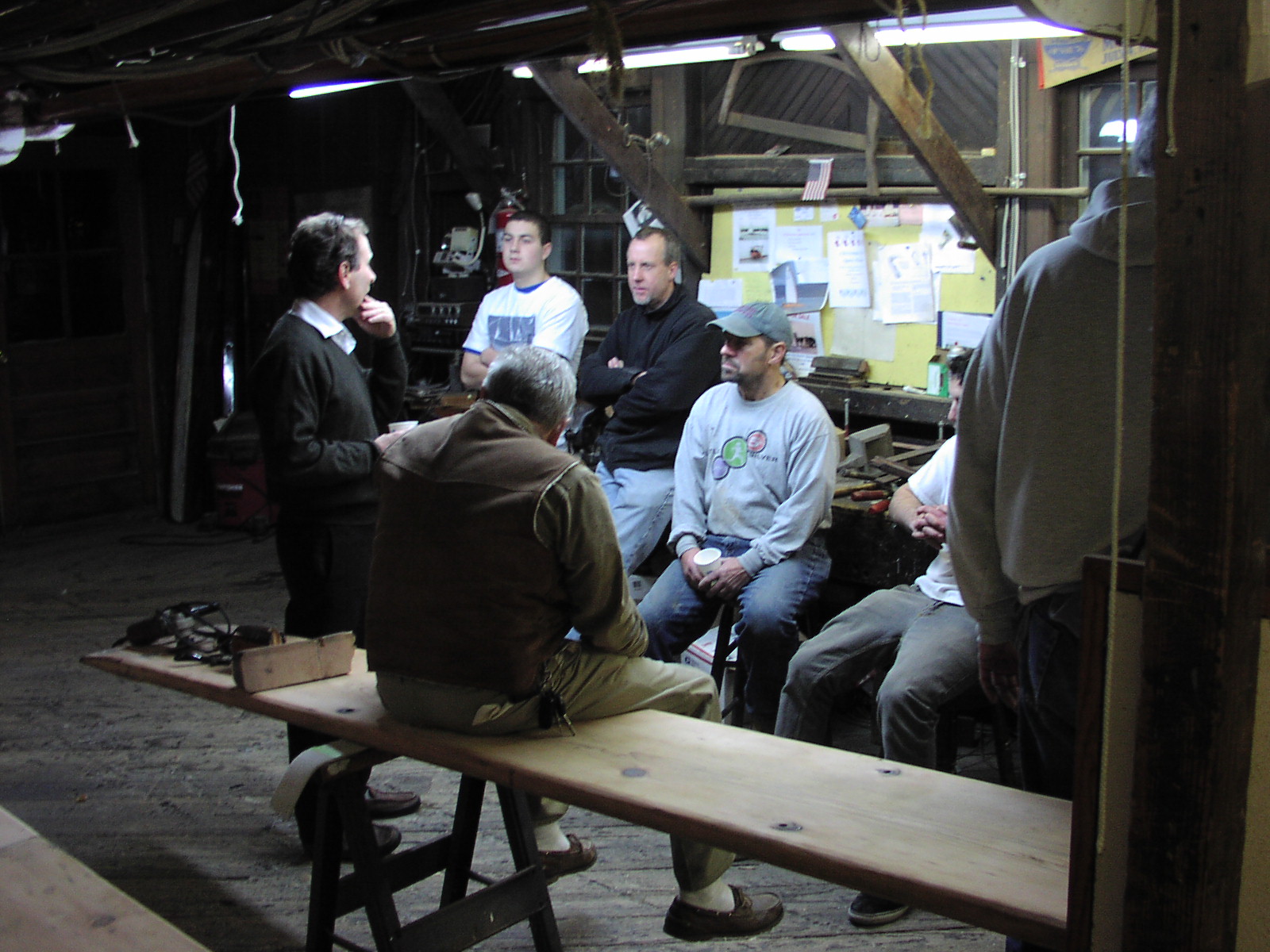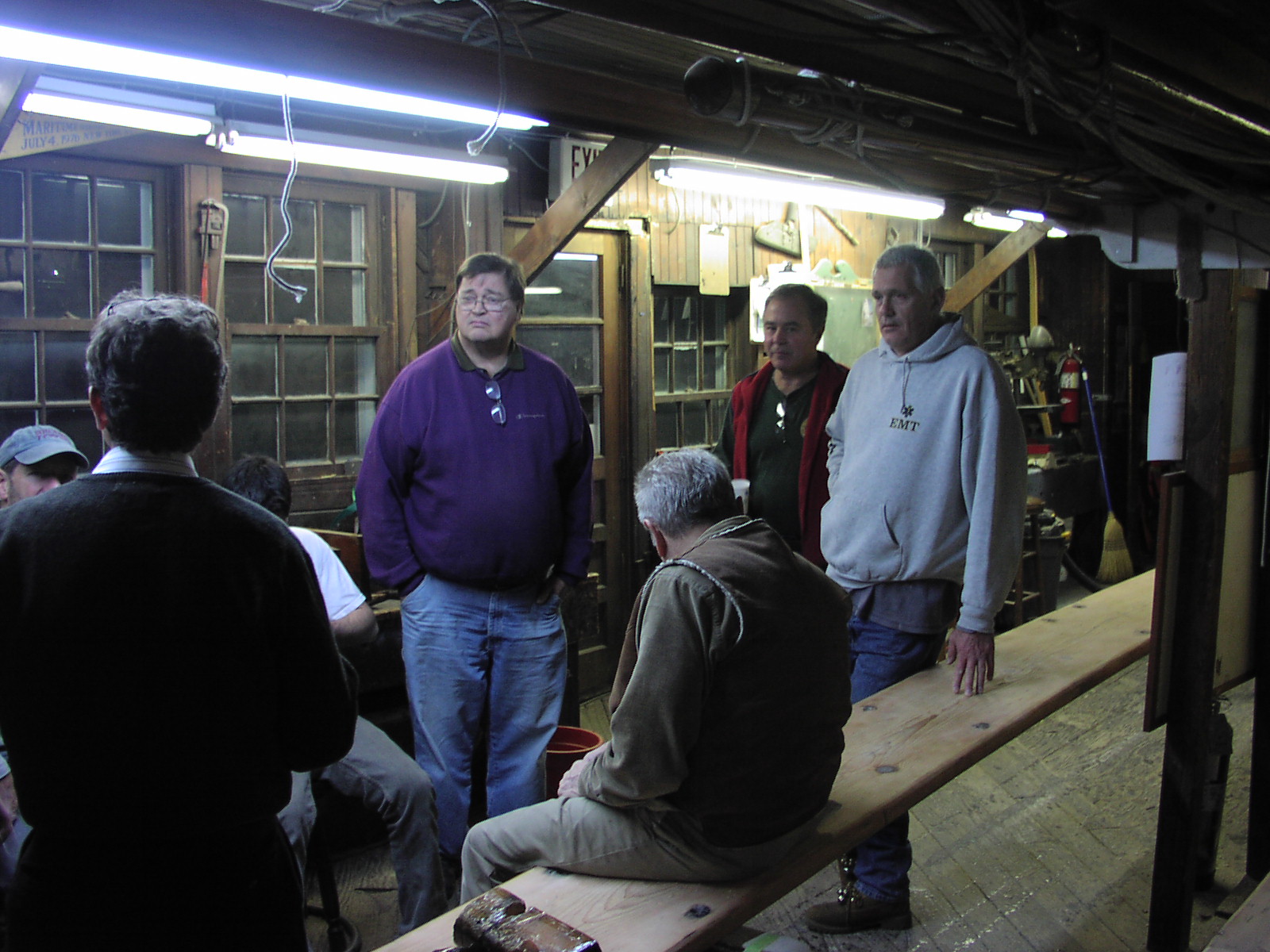 We would love to have a friendly big boat regatta with the Hudson River Ice Yacht Club's

Jack Frost

, J. A. Roosevelt's

Icicle

, and the NSIBYC's

Rocket

at some date in the not too distant future.



For more information, see

http://www.nsibyc.com/rocket.asp

or contact John Holian at 732-842-9078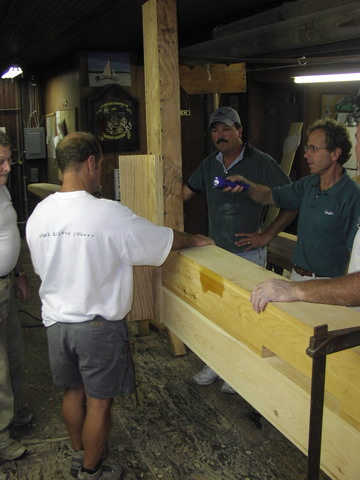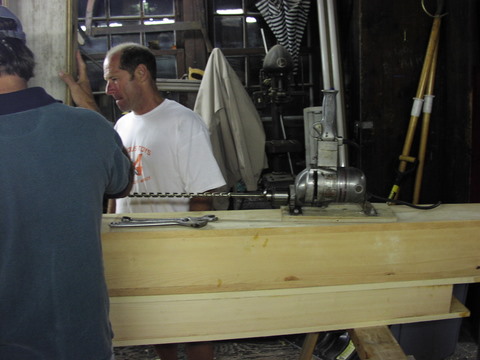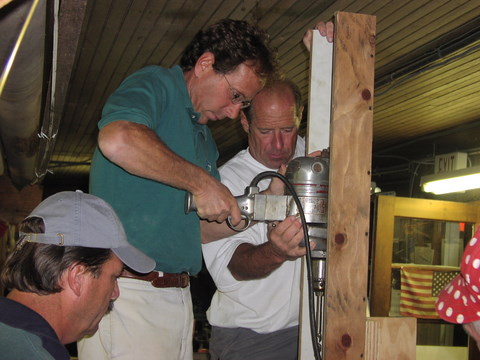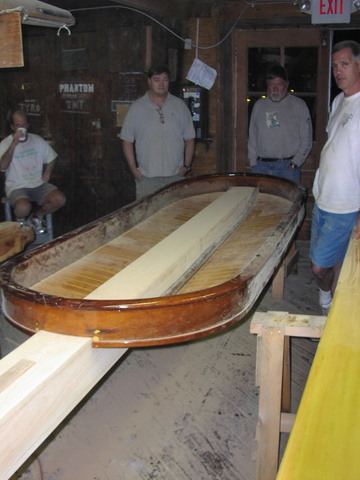 November 18, 2006
Both halves of the backbone have been fabricated and joined together . The cockpit was also made ready for final attachment, and then moved upstairs to its traditional home in the NSIBYC clubhouse kitchen for the winter. Next on the list is the fabrication of the hollow spars, making the blocks, and hand splicing the wire rigging for the big yacht.
The original trussed runner plank was set up on horses in the yard this morning so we could fit the backbone. Note that the lower half of the backbone slips through the center of the truss -- this required quite a bit of adjusting to get the proper fit.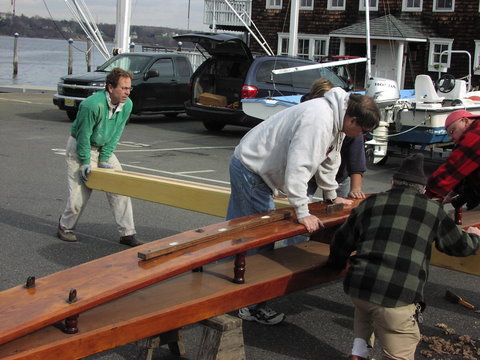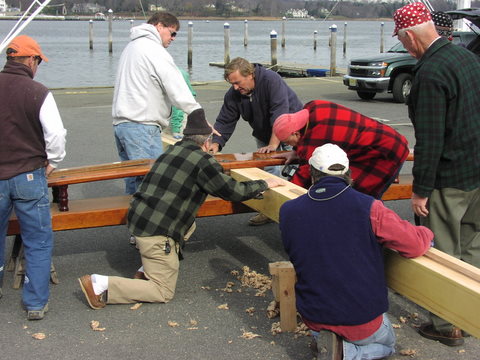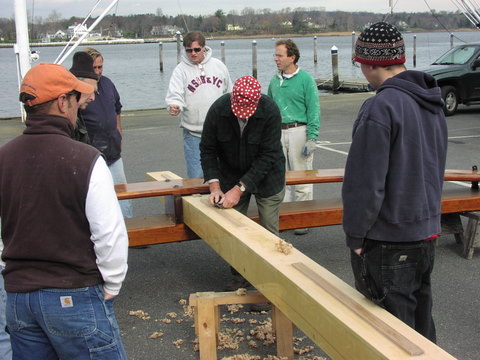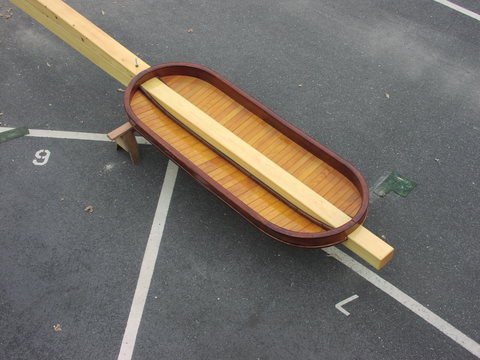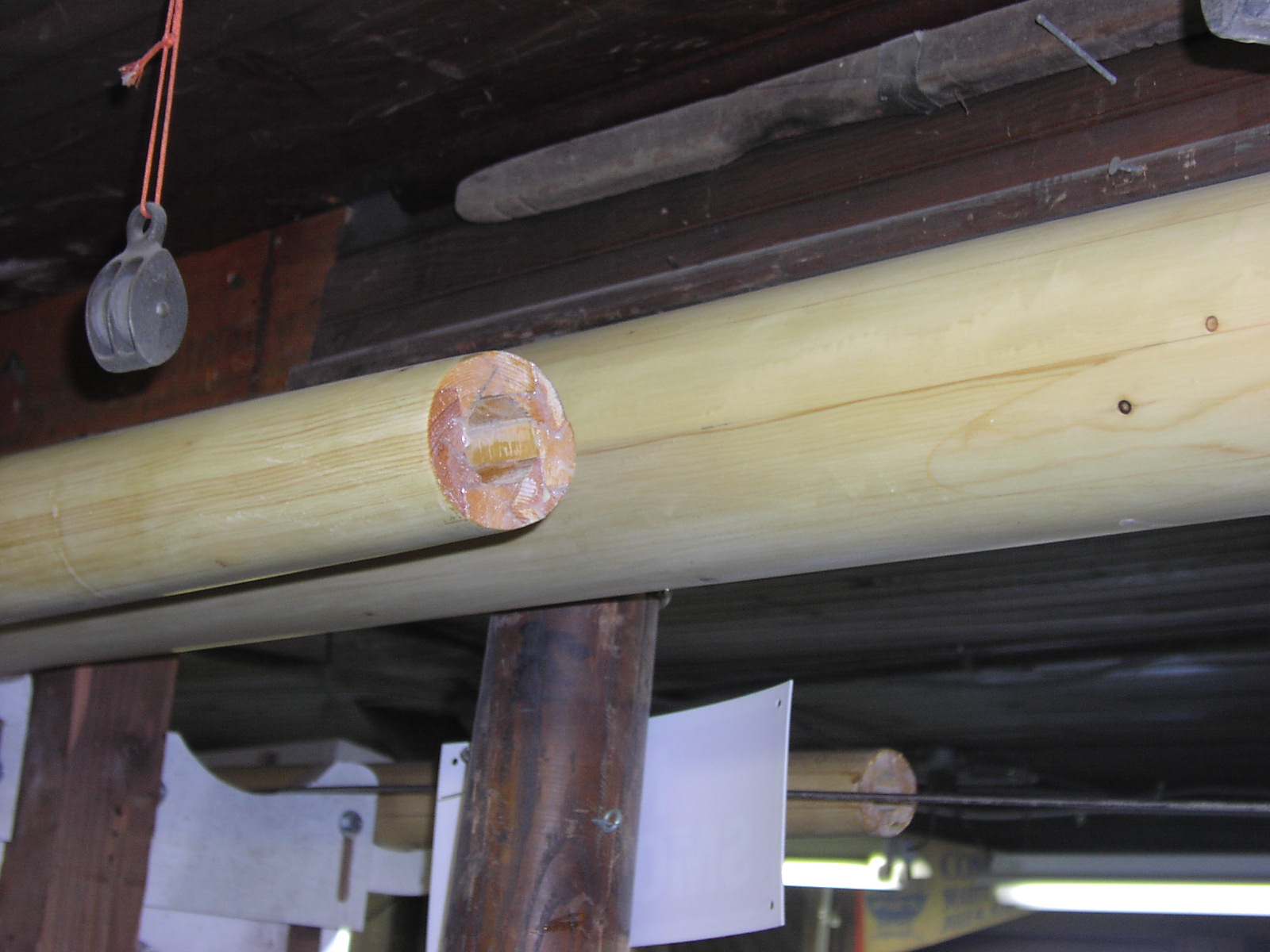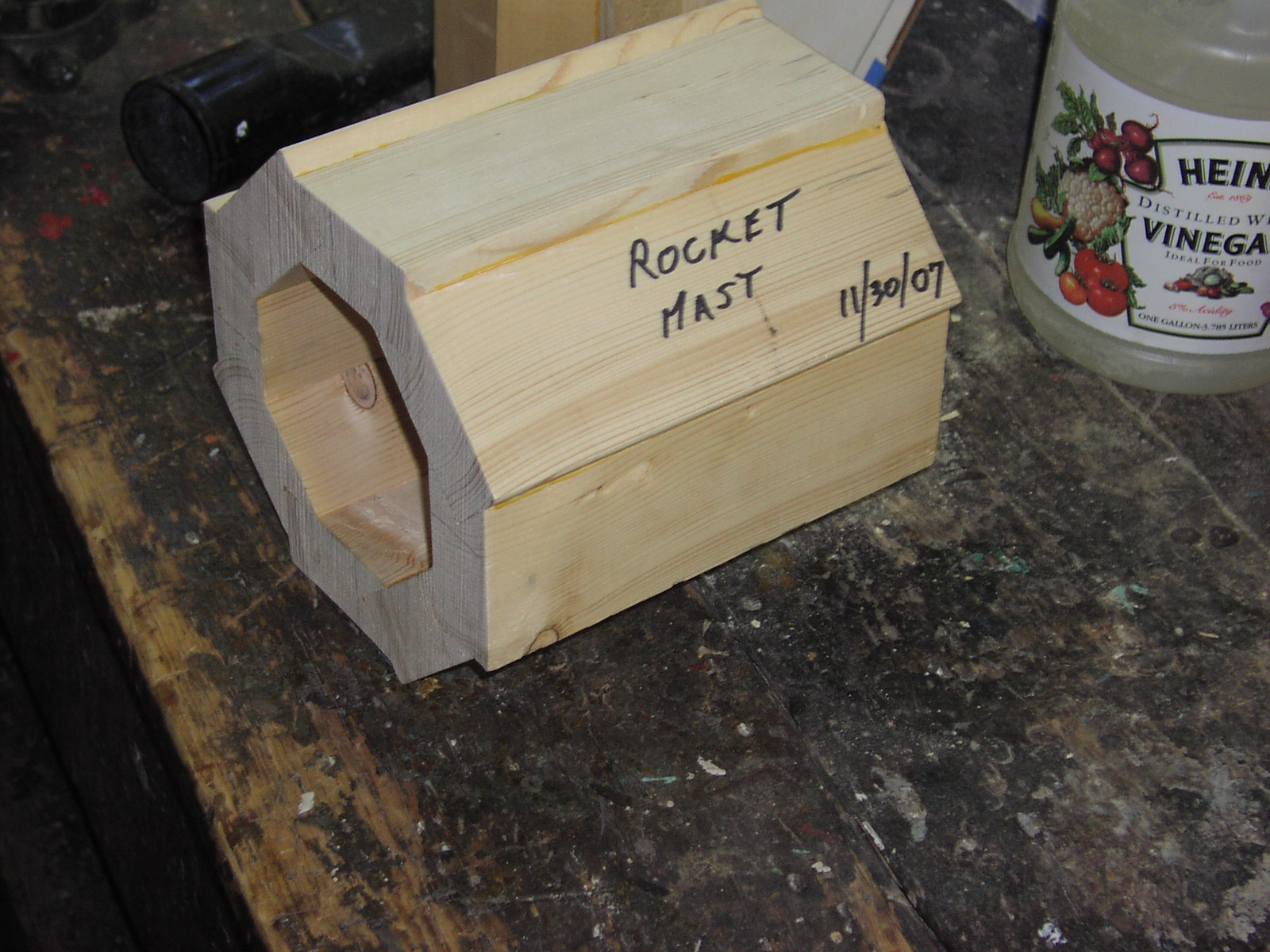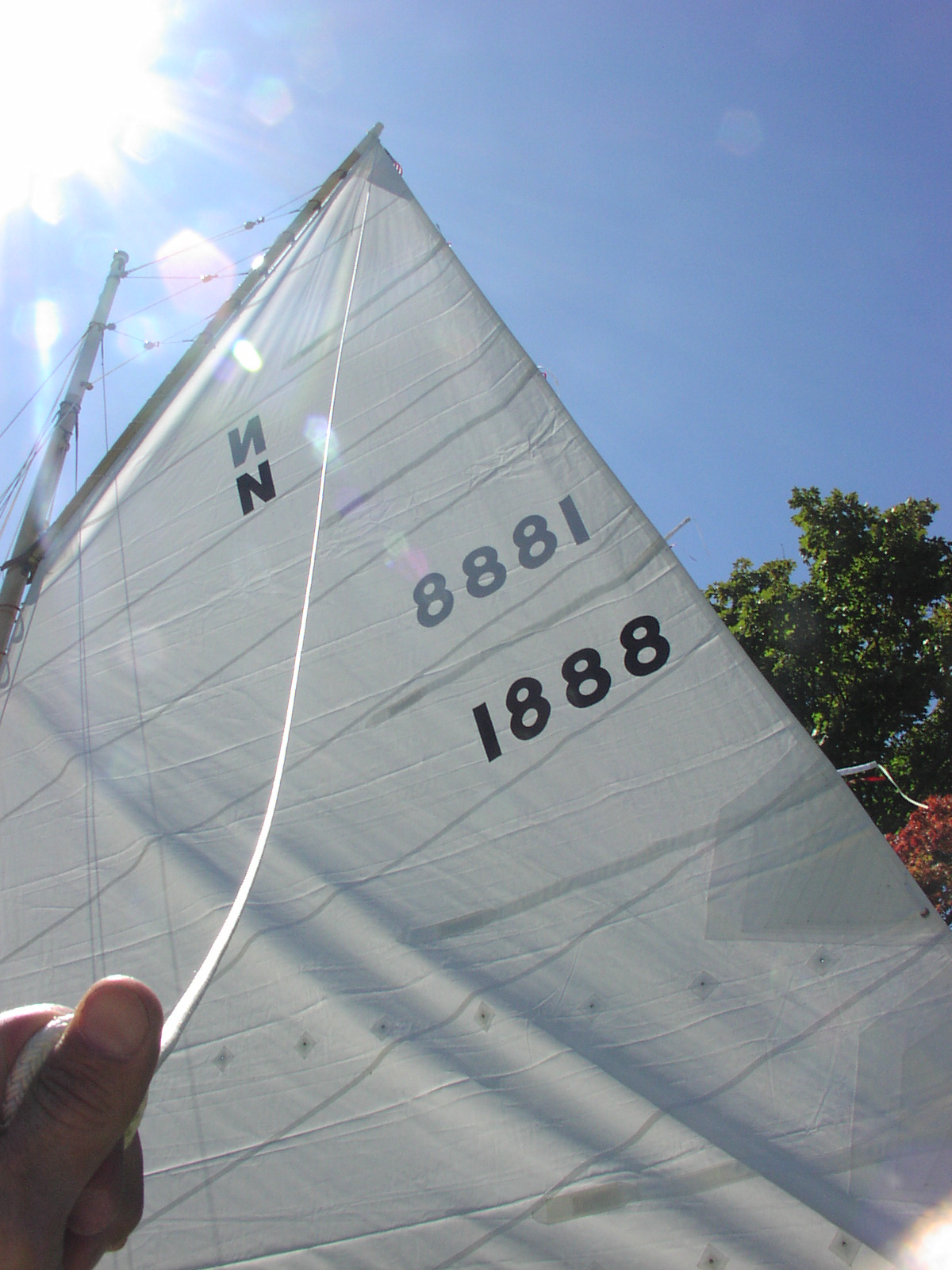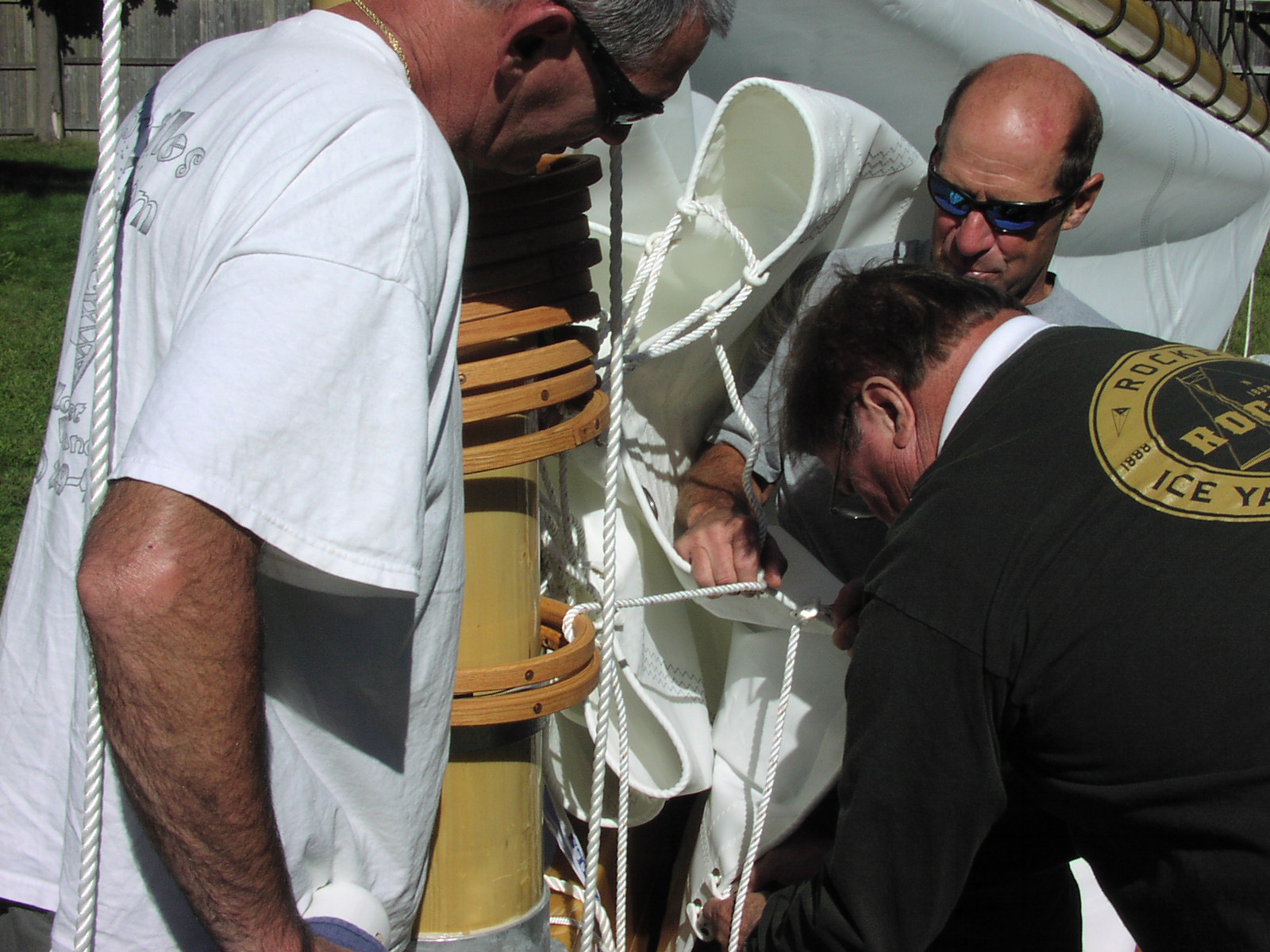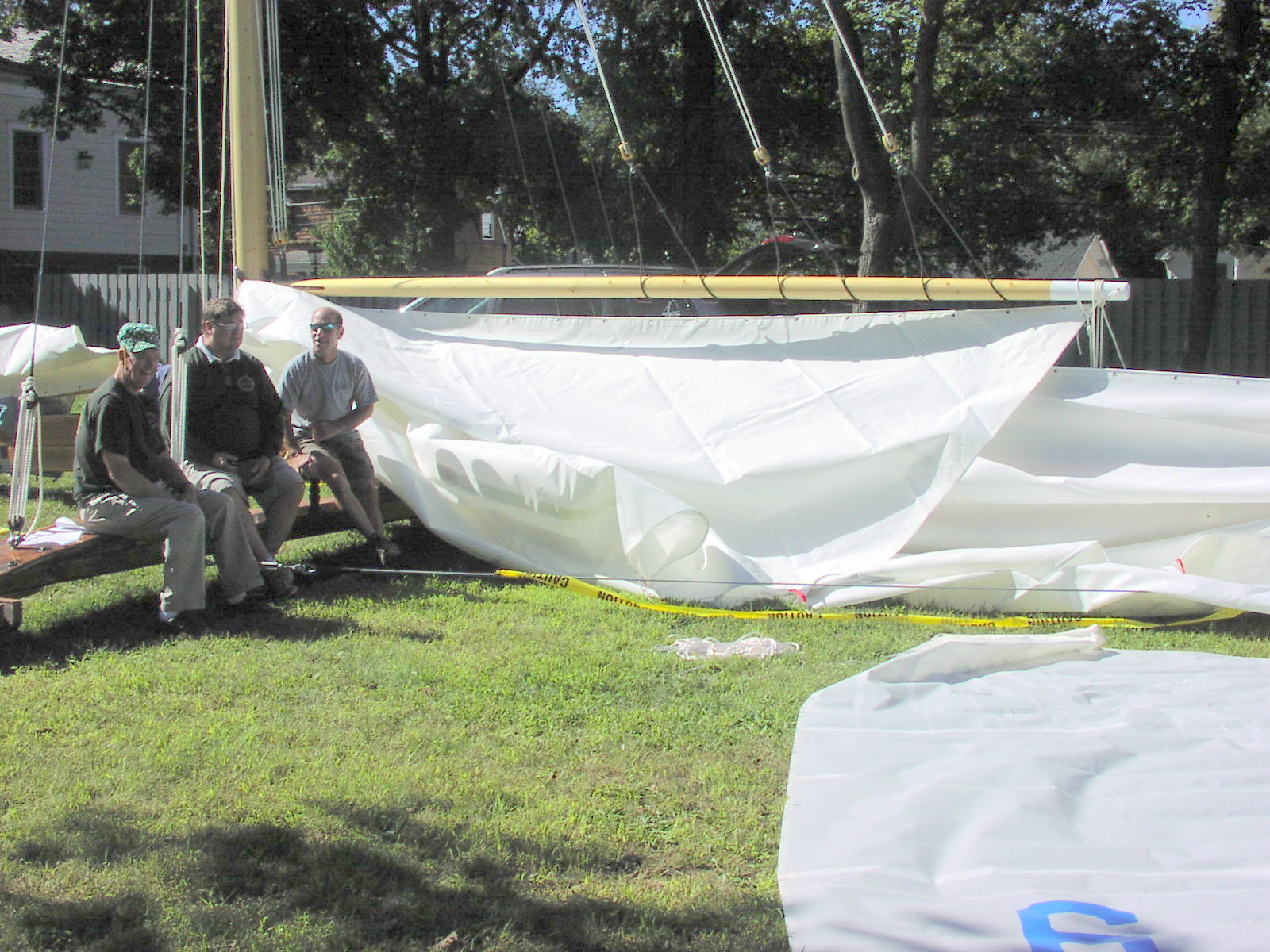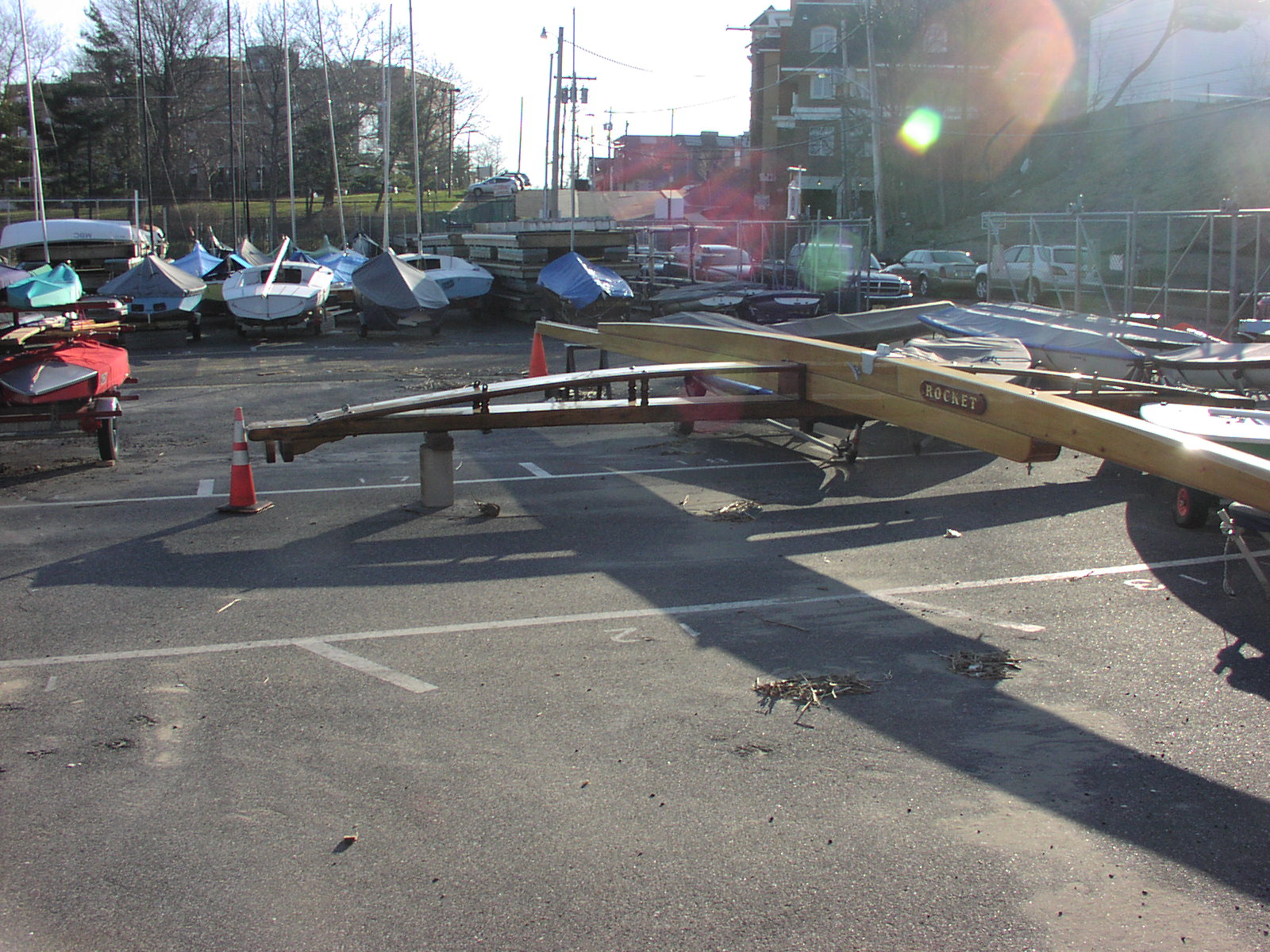 December 2011
Runner Plank Repairs
Dry rot was discovered in one end of the plank which has necessitated a new repair before the boat can be sailed. New pine was scarfed in by crew and shaped to the old profile. The runner chocks were carefully refit and aligned, and the upper arch of the trussed runner plank was plugged and drilled. Mark Petersen will work his magic with the sanding and finishing over the holidays -- it should be ready for the ice in 2012.